Tell President Trump and Congress to Provide Hurricane Relief and Recovery Assistance to Puerto Rico
For the sake of Puerto Rico's present and future we demand that Washington act now!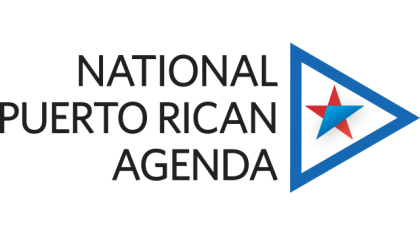 Hurricane Maria is the worst storm to hit Puerto Rico since 1928. It will soon surpass Katrina to become the most devastating hurricane in U.S. history if Federal action is not taken immediately.
The electric and telecommunications grid is down. Nearly half of households do not have running water. Supplies are only trickling in through the battered ports and airports. Gasoline and diesel are running out and heavily rationed. Rescue missions are still underway.
The Guajataca dam has been breached, endangering the lives of tens of thousands. At last count over 10,000 people were living in shelters, a number that does not include the thousands of homeless who have moved in with family. Eighty percent of Puerto Rico's crops has been destroyed.
While few deaths in Puerto Rico were caused by the storm, the death toll is likely to rise as people lack medical care, drinking water, and cooling units that are essential to keep the sick and elderly in stable condition.
The National Puerto Rican Agenda has launched a national letter drive to ask President Trump and Congress to immediately take the following measures, which will have an impact on the lives of 3.4 million American citizens in Puerto Rico and their 5.5 million Puerto Rican relatives living in the 50 states.
Please join us in our campaign to save Puerto Rico by sending the following letter to the President and your Congressional delegation. #UnitedForPuertoRico #UnidosPorPuertoRico
First, Enter Your Zip Code